Side-Entry Minivans
Durable, high-quality conversions for taxi and transit agency fleets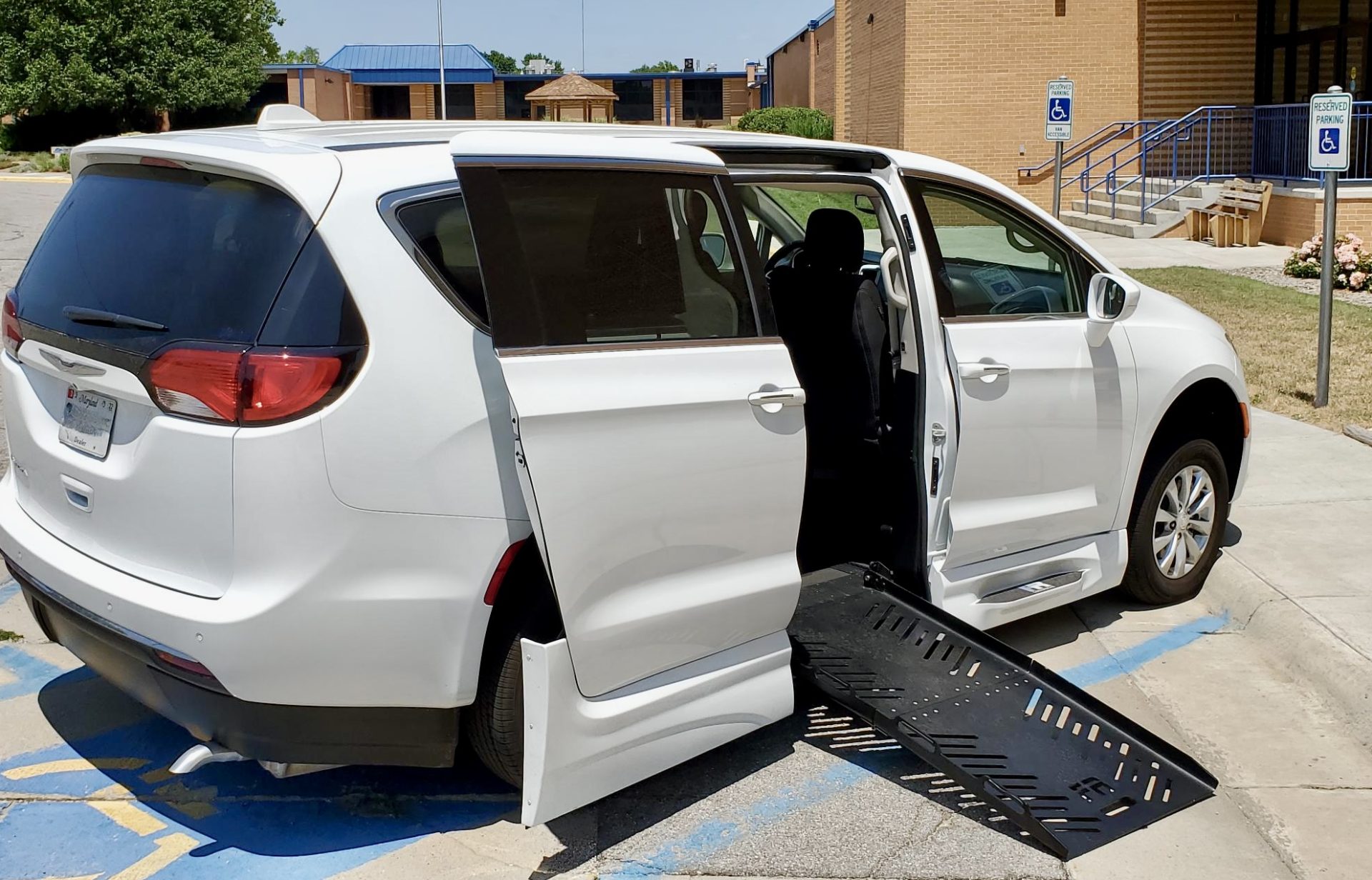 Curb-side Entry with Elevated Style
For transit agencies and government departments looking for a fleet solution with curbside access, FR's side-entry model is meticulously designed with aesthetics in mind.
Features

Beautiful, affordable fleet vehicles that last

Cantilevered seat bases

More useable floor space for superior passenger maneuverability

Upscale interior details

Wood grain accents and LED lighting create an inviting interior

Durable

Rugged and high quality conversion that lasts

Meticulous engineering

Quality craftsmanship inside and out

Exceptional driving dynamics

Drives like an unconverted vehicle

No-rattle ramp

Quiet spring-assisted ramp eliminates noisy drives

Unique, easy-to-move seat bases

3 year / 36,000-mile warranty

Crash-tested to FMVSS:214 and FMVSS:301 standards; Altoona tested

Fit & finish matches manufacturer's original vehicle

Best corrosion protection on the market

Extended warranty options available
Side-Entry Minivans
Available Models
FR offers a range of minivan models that bring quality, durability, driveability and ease-of-use into one seamless vehicle.
Chrysler Pacifica / Voyager
Frequently asked questions
Got a question? We've got the answers. If you can't find what you're looking for, don't hesitate to get in touch with us. Our team is here to help.
Contact us
Absolutely! All FR vehicles meet or exceed ADA requirements.
The average lead time for a vehicle conversion is 4 to 6 weeks. If you need it sooner, let us know! There are times when a vehicle conversion can be expedited. 
 
Yes, we collaborate with insured transportation services to ship vehicles upon customer request. 
Absolutely! We are proud to provide tours of our manufacturing facility.
Every conversion includes a 3-year/36-month warranty, standard. Extended warranties are also available.