Rear-Entry Hybrid Minivans
Hybrid rear-entry maximizes value and efficiency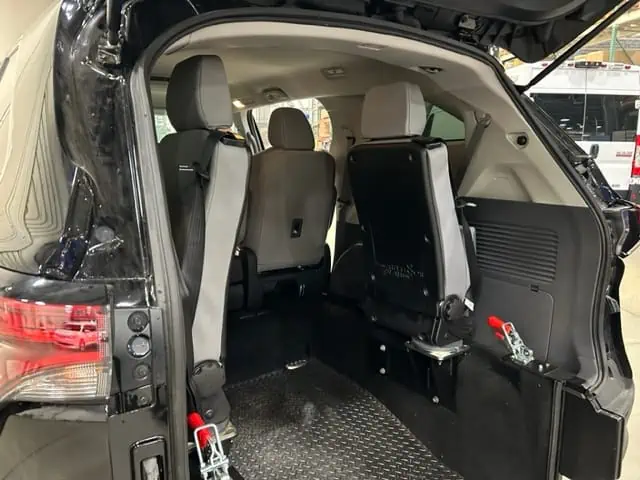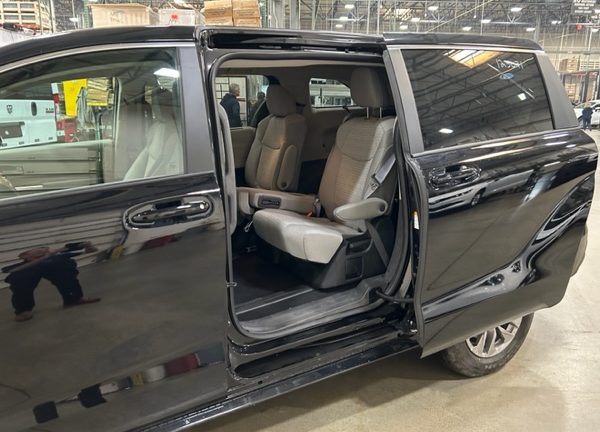 Efficiency Meets Purpose-Designed Accessibility
Enjoy all the features of a standard rear-entry van with the gas mileage, cost savings and environmental benefits of a low-emissions vehicle.
Features

Fully loaded rear-entry hybrid minivans

Highly efficient. Beautiful design.

Exceptional Driving Dynamics

Unparalleled drivability; drives like an unconverted hybrid van

Power rear hatch

Easy loading and unloading at the push of a button

No-rattle ramp

Quiet spring-assisted ramp eliminates noisy drives

Durable

Least invasive conversion means we keep as many OEM parts as possible

Fuel Efficient

Maximum miles per gallon saves money

Dual swivel seats

Highly flexible interior to fit all of your passengers
Rear-Entry Hybrid Minivans
Available Models
FR offers a range of minivan models that bring quality, durability, driveability and ease-of-use into one seamless vehicle.
Toyota Sienna
Frequently asked questions
Got a question? We've got the answers. If you can't find what you're looking for, don't hesitate to get in touch with us. Our team is here to help.
Contact us
Yes! Customers are welcome to provide us with their own vehicle. We'll inspect it first to make sure it's fit to be converted, then get to work.
The average lead time for a vehicle conversion is 4 to 6 weeks. If you need it sooner, let us know! There are times when a vehicle conversion can be expedited. 
 
Price depends on which conversion you choose and optional items included on the order. One thing is certain: FR's conversions are the best value on the market.