Minivan Conversions
From accessible minivans to commercial fleets, FR's conversion vans are safe and dependable for all passengers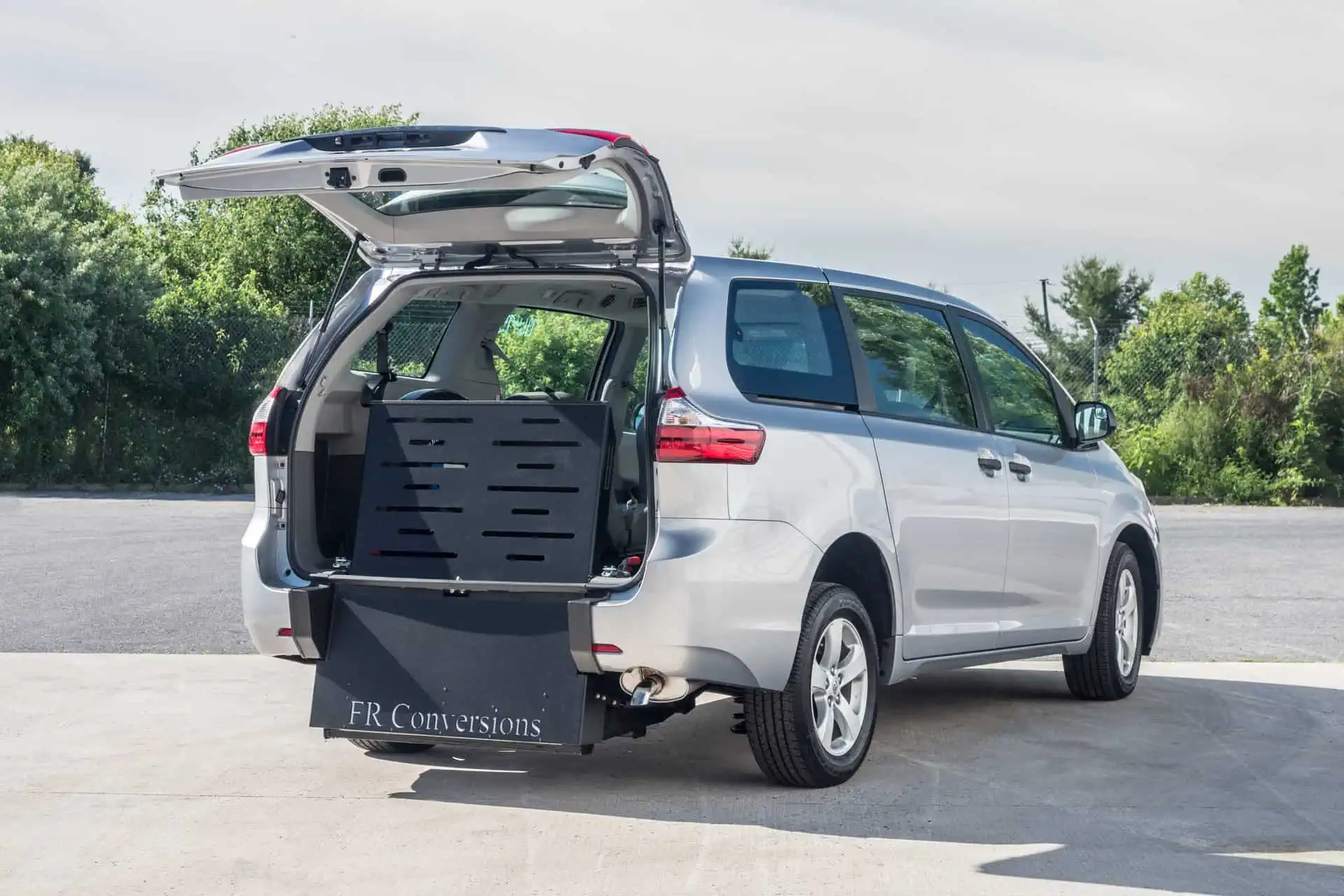 Designing Reliable Conversions

Engineering & Design

FR's minivan conversions are engineered to drive. Our vertically-integrated manufacturing process means we design and build the most durable conversion possible, maximizing value for our customers. Because our vans are engineered to retain as many original parts as possible, the rare repair is easy and affordable. FR's innovative rust coating process effectively eliminates corrosion to keep your vehicle on the road longer.
Offering a Superior Driving Experience

Driving Dynamics

Unlike other mobility van providers, FR's best-in-class conversions retain OEM driving dynamics. This means our vans are easy to handle, allowing drivers to take curves smoothly and safely. The ride is quiet and comfortable for both drivers and passengers. And FR's wheelchair ramps never move, clank or rattle while the van is in motion — creating a whisper-quiet ride.
Committed to Value

Quality & Safety

Quality at FR goes above and beyond finishing and final inspections. We subject all our vehicles to intensive crash testing that exceeds minimum industry requirements. Our minivan conversions meet or exceed ADA and Federal Highway Safety Standards. Our taxi conversions are approved by transit authorities in New York, Boston and other major cities.
Conversion Types
Conversions for every need
FR's range of vehicle conversions offer solutions for mobility companies and commercial fleets.
Accessible, reliable minivans for transit and fleet operations

Durable, high-quality conversions for taxi and transit agency fleets

Hybrid rear-entry maximizes value and efficiency
Minivan Conversions
Available Cuts
With three cuts to choose from, seating configurations are a breeze with FR's accessible conversions.
Short Cut

Long Cut

Side-Entry Long Cut
Frequently asked questions
Got a question? We've got the answers. If you can't find what you're looking for, don't hesitate to get in touch with us. Our team is here to help.
Contact us
Yes! Customers are welcome to provide us with their own vehicle. We'll inspect it first to make sure it's fit to be converted, then get to work.
The average lead time for a vehicle conversion is 4 to 6 weeks. If you need it sooner, let us know! There are times when a vehicle conversion can be expedited. 
 
Price depends on which conversion you choose and optional items included on the order. One thing is certain: FR's conversions are the best value on the market.
Whether for service or warranty, FR can work with any licensed vehicle service center near you.