Ambulances
Intuitively designed, durable and innovative ambulances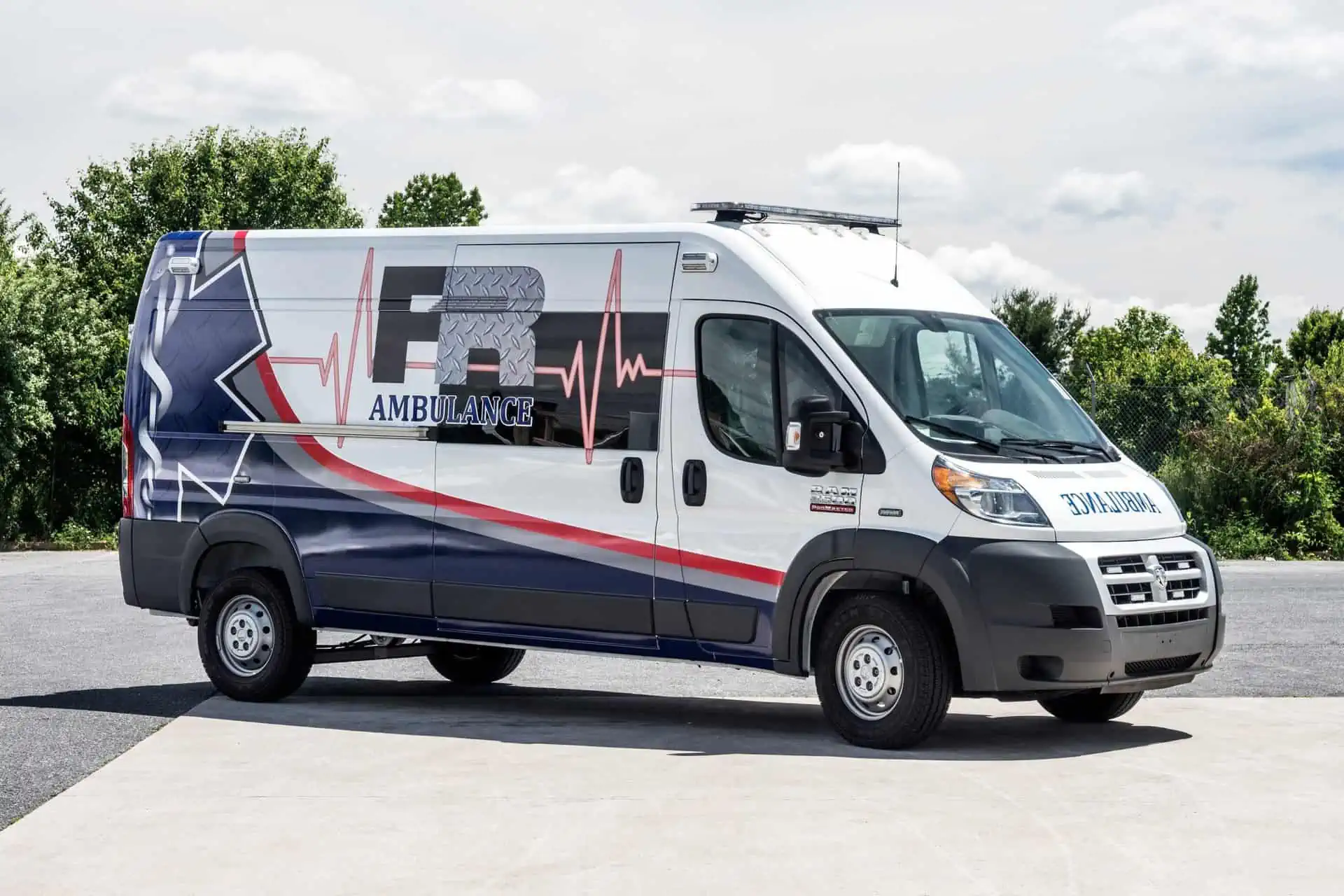 Industry-Leading Testing

Safety

You won't find a safer ambulance anywhere else. FR is the only vehicle conversion company that crash tests — not pull tests — its ambulances. That means EMTs can spend less time worrying about their safety and more time tending to their passengers.
Least Cost per Mile

Value

FR ambulances are 40 cents less per mile to drive than any other Type II on the market — which adds up to big savings for operators when applied across a fleet. Our lightweight all-aluminum construction saves money on fuel, while our auto-shut-off oxygen system prevents costly O2 bleeds. FR is vertically integrated, so we can build what we need in-house to keep our costs competitive.
EMT-Focused Design

Functionality

Our engineers keep the EMT in mind with every design choice they make. That means more electrical outlets, more cabinet space (including secure locked storage and NARC box), more interior height with room to stand and the industry's most advanced climate control system. No detail is overlooked.
Features

Optimized, Innovative Ambulances

Intuitively designed by EMTs, for EMTs

No-idle HVAC system

Unique recycled air system saves gas and power

Slip-resistant bumper

Durable etched aluminum diamond plate prevents slips

Roll-out O2 system

Articulating tray easily rolls out with one hand

Deep, well-lit cabinets

A secure place for everything to ensure an effective work area

Smart electrical system

Intelligent system shuts off non-critical functions when necessary

Costs $0.40/mile less to operate

Easy to maneuver with 9-foot overhead clearance in Pioneer II and Elite

3,000-watt inverter standard

6' 4" interior clearance in Pioneer II and Elite models

Triple-K compliant & CAAS certified

Only crash-tested ambulance on the market
Ambulance Types
Ambulances for every need
FR's range of ambulances offers solutions for mobility companies and commercial fleets.
Frequently asked questions
Got a question? We've got the answers. If you can't find what you're looking for, don't hesitate to get in touch with us. Our team is here to help.
Contact us
Yes, we offer an enhanced factory engine and transmission warranty or 5 years/100,000 miles when purchased from FR.
Absolutely! We are proud to provide tours of our manufacturing facility.
Yes, we collaborate with insured transportation services to ship vehicles upon customer request. 
Our integrated manufacturing system includes email notifications sent to your email as soon as your vehicle is ready.