Expand Your Local Market Share
Become an exclusive FR Conversions dealer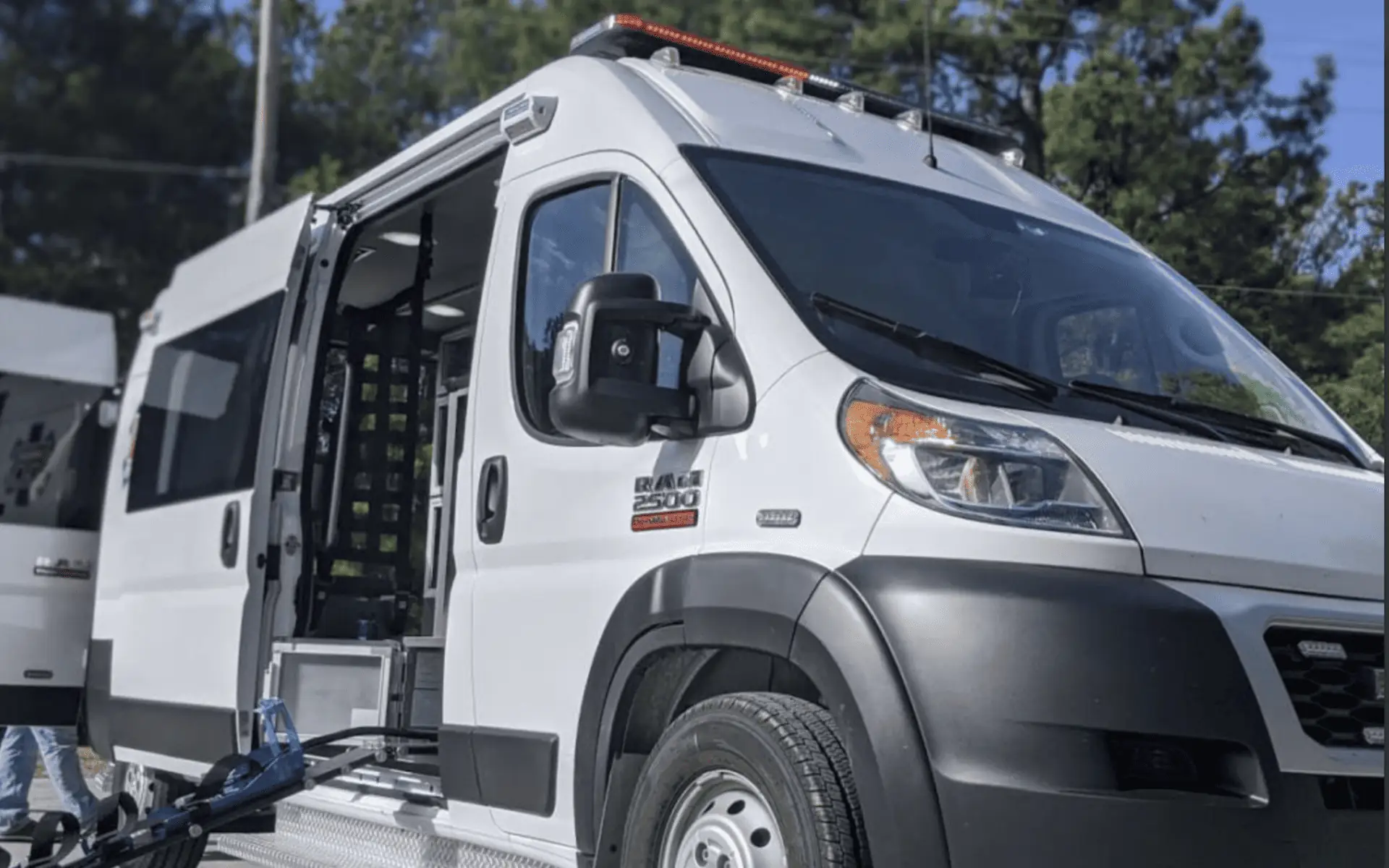 Industry-Leading Conversion Vehicles
Since 2011, FR has enabled tens of billions of miles of affordable and reliable transportation across the commercial, retail, mobility and ambulance segments. With design, engineering and assembly in-house, FR Conversions efficiently produces high-quality conversions passengers and operators can depend on.
Unmatched driving dynamics

Low maintenance

High Quality

Corrosion-resistant

Unparalleled safety testing

Durability

High-end fit and finish
Why Dealers Choose FR
FR empowers dealers by offering conversion vans and ambulances that boast industry-leading safety and quality, an available inventory of top brand name OEM vehicles and unrivaled dealer support.
Crash-tested Vehicles

All conversion vans undergo rigorous multi-point crash testing through an independent automotive testing lab to ensure our vehicles not only meet—but exceed—safety standards in the U.S. and Canada.

Meticulous Attention to Detail

Built in the USA

With FR, dealers can showcase a line of mobility vehicles that are not only proudly built in the U.S., but also lead the industry in quality and craftsmanship. Our conversions are purpose-designed and engineered to perfection.

Reliable Conversion Vehicles

Top OEM Brands

FR dealers gain access to a coveted selection of top-line mobility vehicles. Through strategic partnerships with Stellantis, Ford, Toyota and RAM ProMaster, FR builds on the vehicle brands consumers rely on.

Accessibility Partner

FR's wheelchair-accessible van conversions meet the rigorous standards set by the American Disability Act (ADA), but we don't stop there. Our models offer a range of available options, and we manufacture quality conversions to perfectly suit each customer's needs — nothing more, nothing less.

Comprehensive Dealer Benefits

Unrivaled Support

FR delivers an array of benefits to enhance dealers' offerings, including an exclusive 3-year/36,000-mile conversion warranty, available extended warranties, an expanded selection of makes and models, exclusive features and fast turnaround times.
Passenger Mobility Solutions
FR upfits vans with the widest opening and largest payload capacity, ensuring no one who needs a ride gets left behind. Because it's not just about meeting minimum regulatory standards — it's about providing maximum vehicle capability and customer value.
Commercial Mobility Solutions
From accessible transit, to medical transport, to shuttle services, FR offers reliable commercial van solutions that drive your business.
Fleet Mobility Solutions
FR specializes in fleet solutions, including wheelchair-accessible vans, taxis and Type 2 ambulances built to your preferred configuration.
Frequently asked questions
Got a question? We've got the answers. If you can't find what you're looking for, our team is ready to help.
Absolutely! We are proud to provide tours of our manufacturing facility.
Yes, we offer an enhanced factory engine and transmission warranty or 5 years/100,000 miles when purchased from FR.
Every conversion includes a 3-year/36-month warranty, standard. Extended warranties are also available.
Absolutely! All FR vehicles meet or exceed ADA requirements.
Become a Dealer
Interested in becoming an FR dealer? Become a part of our large dealer network and enjoy the benefits of selling conversions with best-in-class value.
Unmatched driving dynamics

Low maintenance

High Quality

Corrosion-resistant

Unparalleled safety testing

Durability