Unlocking the future of Transit
FR Conversions is a top provider of innovative solutions in the second-stage vehicle manufacturing industry. Since 2011, the company has enabled tens of billions of miles of affordable and reliable medical transportation across commercial, secure transport, mobility and ambulance segments. With a vertically-integrated manufacturing model, FR efficiently produces durable, high-value conversions that passengers can depend on.
Our Story
The company's uncompromising dedication to making a better conversion vehicle is rooted in founder Eli Rosenbloom's lifelong passion for helping others. A former EMT, Eli started his first business — First Response Medical Transport Corp — when he was just a teenager and soon began providing commercial ambulance services across Maryland.
When Eli decided to expand into wheelchair mobility, it became painfully clear how the industry had failed to meet the needs of both the care centers he did business with and the patients he was tasked with safely transporting. Seeing most mobility vans on the market as overpriced and prone to failure, Eli began retrofitting vans of his own as FR Conversions.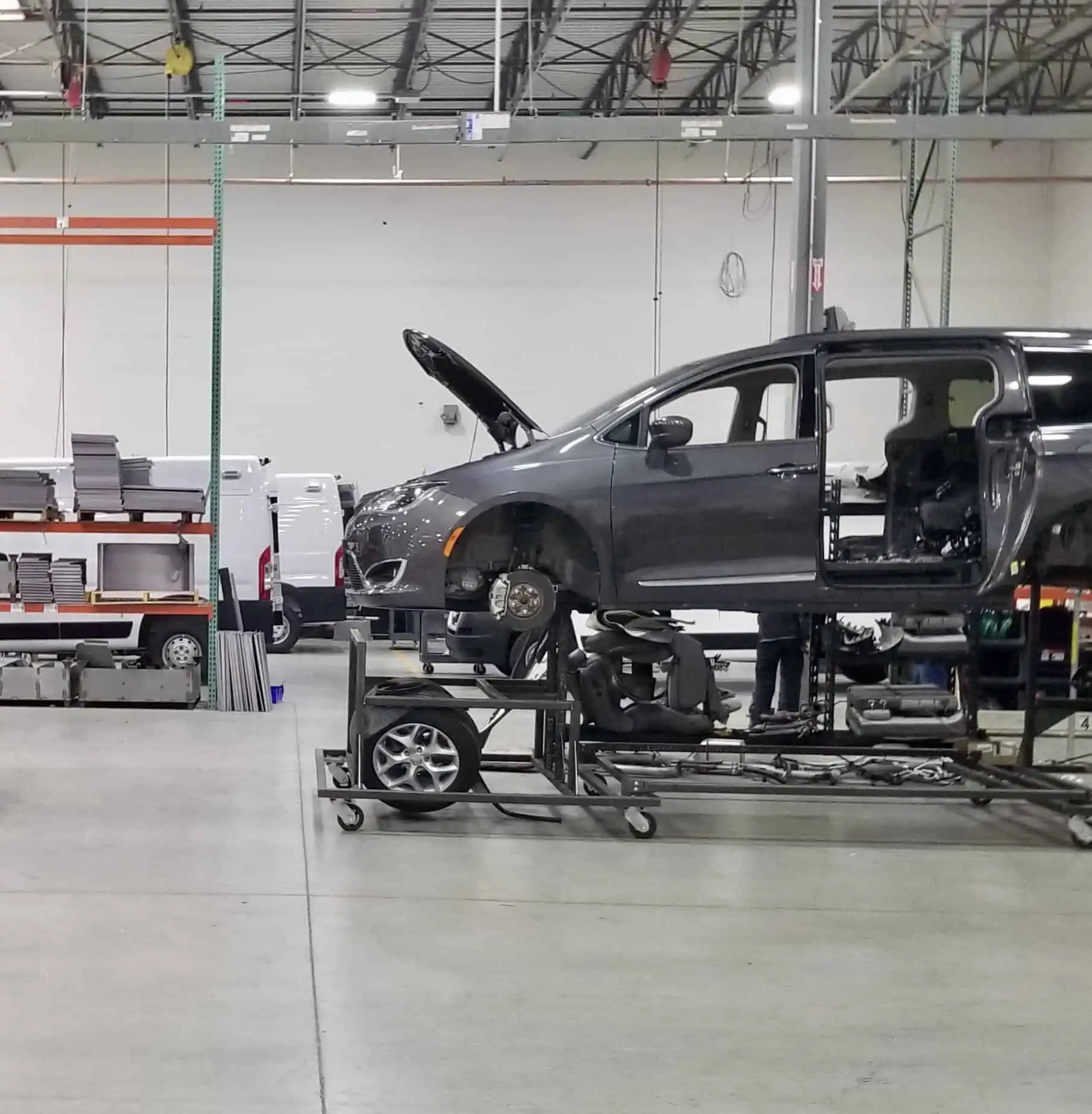 Accessibility Meets Quality
From day one, FR Conversions has set out to disrupt the accessible transportation industry. The company outfits vans with the widest opening and largest payload capacity they will accommodate, ensuring no one who needs a ride gets left behind. Because it's not just about meeting minimum regulatory standards — it's about providing maximum vehicle capability and customer value.
FR Conversions is vertically integrated, meaning everything from prototyping and testing to production and inspection is handled at its 150,000-square-foot facility in Westminster, Maryland. Most components are engineered and manufactured on site using state-of-the-art equipment and proprietary processes, enabling flexible designs, reduced labor costs, and strict quality controls.
The result is a durable, reliable and low-maintenance conversion that maximizes vehicle uptime and reduces likelihood of breakdowns. A testament to this reliability, FR Conversions is the top provider of converted taxi cabs in New York City.
The company also maintains an unprecedented commitment to safety. FR Conversions participates in rigorous five-side crash testing, but whereas other companies use a different vehicle for each test, FR Conversions conducts — and passes — all tests on a single van. All vehicles are ADA compliant and are approved by the U.S. National Highway Traffic Safety Administration and Transport Canada.
Driven by innovation, FR Conversions makes accessible vehicles truly accessible for all.
Our Vision
Our corporate vision is and always has been, to find a better way. Whether it's meeting the unique needs of individuals with disabilities, or fulfilling the requirements of contractors, emergency services, municipalities and more, we go above and beyond standards set by the ADA and government regulations. From ramp width and interior space to safety measures and financing options, we refuse to settle for the status quo.

As an authorized Second Stage Manufacturer for Fiat Chrysler Automobile, a partner in the Ford QVM program, and in collaborations with General Motors and Toyota, we design, engineer and manufacture transportation solutions that exceed industry standards.